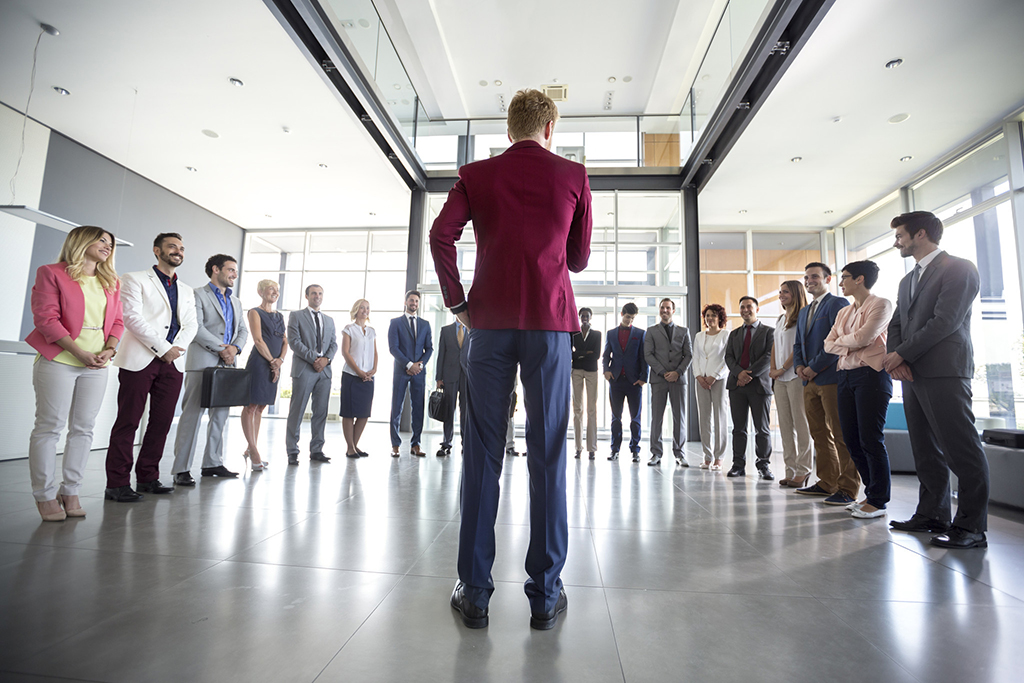 Starting Strong as a New Manager
December 27, 2018

Posted By :

sysadmin
Starting a new job as a manager is indeed an exciting moment with a lot of uncertainties to explore on your own. This uncertainty is likely to create some amount of anxiety as well. We have always been listening to the power of the first impression, and it would not have been more significant than it is for a person stepping into a new office to command over some people as a 'new manager.' Here are a few tips that you can adopt and implement easily to make this experience a wonderful lifetime memory.
Identify Relationships
As you are stepping into the shoes of a new manager, start by knowing your people and setting the tone of your relationship with the team. Interact with them to let them know how you will like to handle relationships within your team. And, while you create this 'looking good' image of yourself, make sure that you do some groundwork on yourself to fulfill on those promises.
Other than this, there is no magic potion to share or a magic formula to make numbers shoot as you step in. In case you have been promoted into a new role, be prepared to create a new relationship with those existing members who were earlier your teammates.
Master Time Management
Time management is at play even during the management studies and in other jobs. But the moment you become a new manager, you will experience distractions in numerous ways which will demand your time and attention. But you already had some important plans, tasks, and to-do lists. Now what? Instead of succumbing to such pressures, get a grip of all your responsibilities and put them in your calendar. Create strategies that can be used to keep yourself on top of all those duties and still make yourself available for listening to your people. Trust us, it's good to re-define and re-learn time management as you step into the new role.
Beat Your Own Records
You cannot excel by focusing on what others do. Take the responsibility of your personal development such that you get the pride of breaking your own record on a day to day basis.
It may require building on your knowledge and skills through further education, training, and learning from other people's experience. Be passionate about reading related books. Follow people who are where you want to be. This lays your foundation for continued success and growth. While acquiring more knowledge, continue to share your experience and expertise through actions confidently.
Set Clearly Defined Goals for Yourself and Your Team
Many people at all levels within organizations are found complaining that nothing can change here, and, that there can be no defined goals to work upon. Yet, it is essential for you as a new manager to begin with a goal in mind. These goals should also be aligned with organizational vision and objectives. This means that you and your team know what exactly is up there to accomplish. This drives team synergy, and people start contributing to making the goals accomplished within the set time frame. Moreover, involving the team members in the process of goal setting can be the perfect catalyst for their non-stop motivation.
Get Acquainted with the Art of Delegation
You may be a person who wants to just boss over on your team with instructions and not do anything yourself. Or you may be a person who doesn't feel that any of the tasks that you have in hand can be delegated. In either situation, it is your time to get acquainted with the art of delegation and know exactly what task to deliver and to whom. Communication along with delegation is crucial to any leader's growth and success. Delegation leaves you with more time to handle more strategic and high-level responsibilities as a part of your job.
Create your Professional Persona
It is challenging for every new manager to meet the expectations of so many people. Some are at the top always watching you, and then you have your boss, peers, and your team who have an eye over your every move. This naturally will build some pressure on you. The way out? Try connecting with people at your workplace in an open, humanistic way, yet maintain a professional conversation so that you can freely question the work and share constructive feedback without being biased.
As you must have sensed by now, being a great manager is not at all about just having a management degree, but is rather more about obtaining Responsible Management Education and holistic learning of multiple facets of management and their practical applications. When all this comes together as a part of an industry-centric management program, it helps you deliver smart and strong as you step into the role of a New Manager. That is exactly what we at the Indore Institute of Management and Research (IIMR), one of the best management colleges in M.P., are catering to in our management degree programs, BBA and MBA. With a highly career-oriented approach, international standard curriculum, distinguished faculty, and extensive practical exposure extended to the students, we, at IIMR, have a rich history of enabling many ambitious minds to make their mark in the world of management.