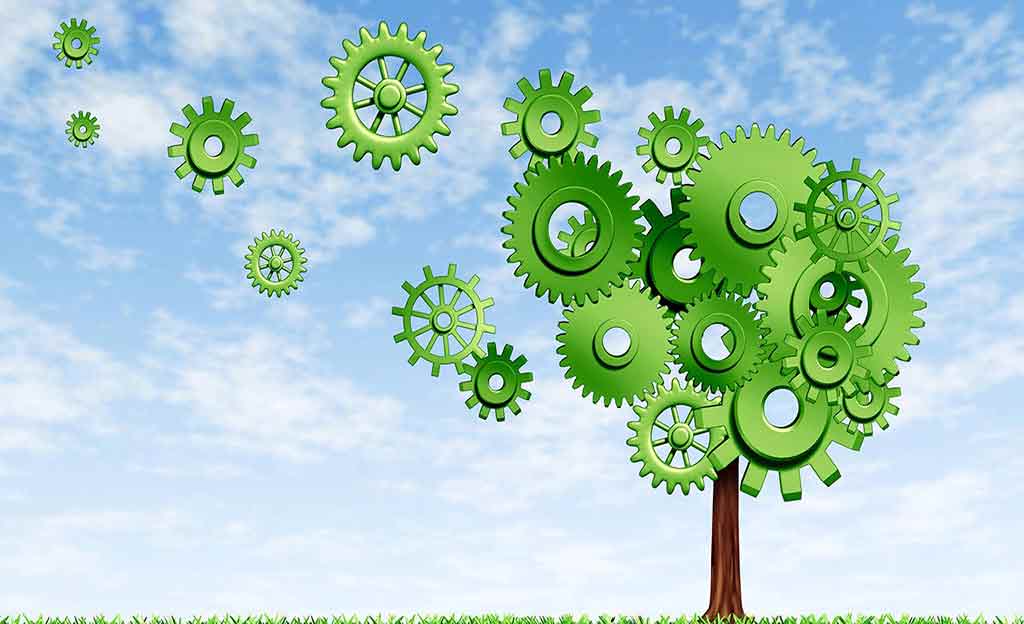 All you need to know about Green Engineering
November 14, 2018

Posted By :

sysadmin
'The greatest threat to our planet is the belief that someone else will save it.' Once said by the renowned writer of 'My quest to save the earth's last wilderness,' Robert Swan is gradually arriving in prominence in this highly polluted world overtaken by toxicity. No wonder why the mantra of 'Going Green' is getting louder and louder with time and is being reflected brightly in nearly every industrial sector today. Starting from manufacturing, mining, oil and gas, healthcare to chemical, nearly all industries are gradually shifting their focus on green practices and sustainability.
Engineering is one such sector that is highly emphasizing on sustainability by incorporating green practices into its technologies, methods, and procedures. Green engineering is a widespread notion in developed countries already and is gaining recognition rapidly in the developing countries as well. If you are one of those minds curious and enthusiastic enough to embrace and explore this new concept radically taking over the engineering domain, here are some key facts for you to walk through.
The Concept and Significance of Green Engineering – A Remarkable Revolution!
Going green is simply not a constructive practice that started out of the blues. It is a significant concern, a mindset, and an attitude that is washing over many industries and occupational fields nowadays. Engineering is one of the fields that demand abundant natural resources, power, and the use of heavy machinery. These practices can be hazardous for the environment and the exploitation consistently increase with time as engineers are engaged in unique ways across various sectors operating dynamic projects and ventures. This is mainly the reason why the wise group of mass in the twenty-first century are encouraging green engineering more than ever before. The revolution is expanding day by day receiving massive support from the new generation crowd.
Who are Green Engineers? How do they contribute to the Environment?
Green engineers and engineers do not possess a sky-scraping difference. They belong to the same field with an equal amount of acumen, insights, and motives. It's just that their ways of thinking, planning, and executing are aligned with sustainability and environmental safety. Promoting good health, keeping our air and water clean of pollutants, protection against radioactive and toxic materials are some of the fundamental motives of green engineers today. They acquire intelligent approaches that can be utilized to both accomplishing project targets and at the same time refrain from imposing damage to the environment.
Now, let us move ahead and take a look at some of the interesting tools and technologies that are used in 'Green Engineering.'
Technologies used in Green engineering and the opportunities they provide?
Turning the idea of green engineering into reality requires imagination, innovation, knowledge, and technology above all. The technologies necessary for green engineering are not just easily available at a cut-rate price but are also simple to operate. Here are some of the basic tools and technologies that are used in Green engineering in the current market:
High-speed and high-resolution measurements
Graphical software to measure and fix
FPGAs for advanced control
Field-specific analysis libraries
Green technologies, materials, and systems let firms save big on their pockets offering excellent business opportunities. There is less consumption of pricy resources in machinery yet the quality of the output remains the same.
Green Engineering New Trends in a Nutshell
Companies are broadly purchasing sustainability monitoring and reporting tools to ensure safe use of resources. Over the years, the percentage of venture capital investment in clean technology applications has increased in leaps and bounds. Water purification, recycling, conservation, using renewable energy are some of the emerging developments that the existing engineering industry is adopting. Other than the mentioned, Zero-Energy Buildings, Automated Software, and Building & Construction Ratings are some of the biggest trends of Green engineering in recent years.
By now, you must have already understood how fast the paradigms, trends, and the systems of the engineering domain are rolling. As such, the new generation engineers need much more than just their scholarly knowledge or technical skills to be able to contribute to the industry. If you are planning a future in the enlightened domain of engineering and see yourself outliving both your dream profession and passion after five years from now, it is imperative that you start off smart.
Earning an engineering degree is undoubtedly important to make your way in the industry but perhaps not sufficient for a progressive future. It is essential to emphasize what you actually learn throughout your engineering course, what skills you pick up, and whom you are getting trained by. This will define your exposure to the real-world industry and that is exactly what we at the Indore Institute of Science and Technology aim to bestow you with. The Indore Institute of Science and Technology, one of the top 10 engineering colleges in MP, is committed to grooming you the way, the real industry demands you to be. Begin your venture from the IIST campus to make a true difference.