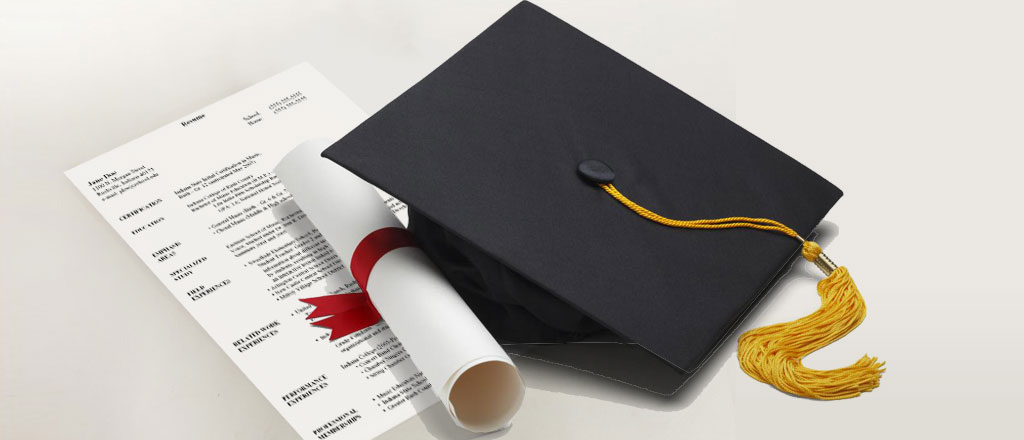 The Reasons for Poor Employability of Management Graduates
January 16, 2019

Posted By :

sysadmin
Business management is one of the most desired and sought-after professions in today's world. There are very few fields similar to management that can prepare you for a variety of careers and offer you with such dynamic roles and responsibilities. Management has always been an evergreen field of learning, and exploration and opportunities are endless in it. However, with the rolling of time, several emerging factors have affected the field of management and the employability of management aspirants. The business landscape is significantly evolving and keeping up with its pace would be challenging if you are not aware of the reasons behind employability of management graduates. Demonstrated below are some of the key rational justifications behind why fresh management graduates are finding it more difficult to attain a successful career than they expect.
Dearth of Practical Knowledge
The lesser time you take to adapt to the industrial norms, tactics, and culture, the more shall be your marketability. Most corporates look out for industry-ready talents these days that at least possess the basic idea of how the actual market functions. An employee with a fundamental insight will be able to pick up skills quite faster than the individual with no clue of it. This is where many business management students lack. Despite being academic geniuses, they find it challenging to attain preference from recruiters. The modern trends of businesses are significantly based on hands-on approaches and methodologies. It is imperative that management institutions stress on practical knowledge impartation as much as theoretical teaching. We, at the Indore Institute of Management and Research, have thus adopted an entirely new teaching pedagogy that will help students gain real-world acumen and insights, and enable them to walk away with the skills that will serve them lifelong in their careers.
Gap in Soft Skills
Corporate culture is a significant foundation that the current century business organizations bank on. More than academic insights, soft skills like collaboration, communication, creativity, critical thinking, and socializing are what recruiters look for in management professionals. Managers mostly handle administrative responsibilities which include working with various projects, budgets, and most importantly different types of people. Effectively dealing with dynamic groups of clients, customers, and employees on a daily basis is something that management professionals have as their core responsibilities. In top-ranked b-schools like the Indore Institute of Management and Research (IIMR), these critical aspects are emphasized right from the beginning of business management education impartation. It is one of the leading and fortunate reasons why management pass-outs from our institute are attaining achievement in most of their ventures.
Absence of the Vital industry exposure
The level of industry exposure required by a business management aspirant to excel in the future is much higher as compared to any other stream of education. Exposure is nearly everything when you are working in the field of management. Moreover, today's business industry highly emphasizes networking, socializing, and building professional ties beyond boundaries. If students are not provided with the right kind of exposure from the beginning, there are many turn-downs they can experience in the later part of their career. We, at IIMR, thus always focus on providing our management students with decent exposure to marketing, risk management, and leadership via advanced mediums that help them to accustom to the modern language of the business industry.
Besides the aspects mentioned above, 'economic slow-down and low-quality education impartation' from management institutions are another two factors owing to which most students do not get the opportunity to do well in their professional lives. The amalgamation of all these factors is leading to the production of sub-standard management graduates who are finding themselves mislaid in this fiercely competitive environment. More than fifteen lakh management students graduate every year, and out of them, only a small percentage are fit to be employed.
The dispute of unemployability is a massive challenge but can be resolved for sure. Business management graduates of today require to be more alert and crafty about the present business landscape that they are about to step into. If you are planning a career in the field of business, it is crucial for you to tap into the detailed know-how and tactics other than just the academic knowledge to groom yourself for the present business world.
One of the first steps towards a successful management career is to pursue your education from the right institution. You merely do not require a degree but a full-fledged and advanced training that will help you build a bridge towards a fruitful profession in the long run. We, at the Indore Institute of Management and Research (IIMR), recognized among the top B-schools in Madhya Pradesh, leave no stones unturned when it comes to filling the gaps as mentioned earlier and preparing our students for a highly challenging and advanced work environment. With our extensive and global-level market research, we consistently exchange know-how with how successful B-schools work. We amassing intelligent ideas and teaching tactics, and couple them up with our state-of-the-art infrastructure, teaching aids, and innovative training methodology to provide our students with the perfect opportunities to fill their skill gaps. Needless to mention, the faculty of Indore Institute has been known for years for providing the best quality training to students and is consistently presenting the industry with the finest management talents who committedly contribute to the business world.